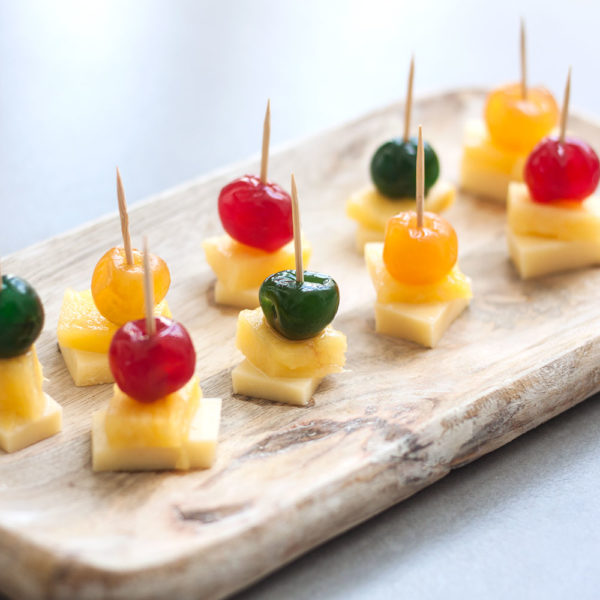 Print Recipe
Cheese and Pineapple Sticks
If you're looking for a super easy starter or appetizer to your summer meal, these cheese and pineapple sticks made with just 3 ingredients are the ideal choice!
Cut cheddar cheese and pineapple into 12 equal-sized cubes (½ inch or 1.5 cm in thickness).

Insert each toothpick into 1 candied cherry, 1 pineapple cube, and 1 cheddar cube such that the cheddar is at the bottom side.

Chill until serving.